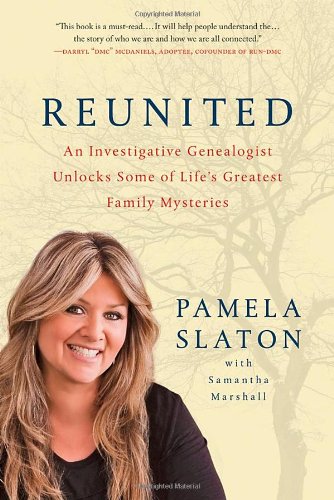 Pamela Slaton is by far one of our most interesting clients as she is known as a miracle worker by the nearly 3,000 adoptees she's helped. After founding her own practice and using a never-quit policy to get around restrictive state laws, she has been able to locate 90% of her clients' missing relatives, and has earned a reputation as one of the country's leading investigative genealogists. She helped DMC find his birth parents on Vh1's Emmy-Award-winning documentary My Adoption Journey, and now facilitates powerful reunions from start to finish on her Oprah Winfrey Network show.
Recently Pam appeared on the Millionaire Matchmaker to help Patti find her birth parents. Pam also has a new book out, Reunited, available on Amazon (click here). If you or anyone you know, is interested in finding out more about someone from the past, don't hesitate to visit Pamela's website and fill out a request form.
For the work Pamela continues to do for so many in need, we at Emaxed salute her!